Previous Concerts
Chopin and Romantic Composers – Saturday, May 6, 2017
Charles Richard-Hamelin is one of the most important pianists of this generation. Silver Medalist at the International Chopin Piano Competition in Warsaw in 2015, he is the first Canadian ever to win this prestigious award.
www.charlesrichardhamelin.com
Mozart in the Afternoon – Sunday, April 9, 2017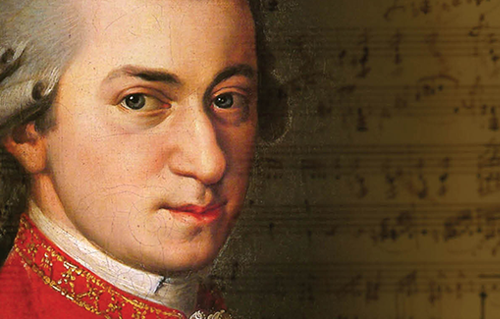 The Toronto Concert Orchestra with Maestro Kerry Stratton presents the magnificient music of Wolfgang Amadeus Mozart. This matinee concert includes Symphony No. 29 in A and the double Concerto for Flute and Harp.
www.torontoconcertorchestra.com
From Bach to Benny (Goodman) – Saturday, November 19, 2016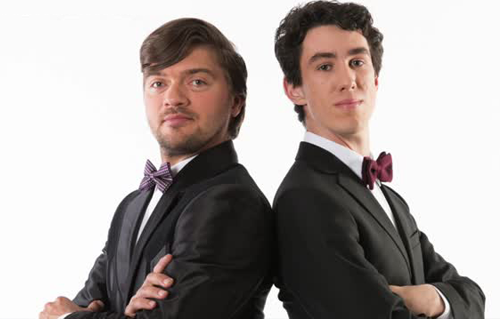 Double Double Duo uniquely fuses classical showpieces with folk, world, jazz and pop music. Two-time Canadian Digital Accordion Champion Michael Bridge (accordion/piano) joins with highly acclaimed musician, Dr. Kornel Wolak (clarinet/piano) to provide a performance that is fun and fiery.
www.doubledoubleduo.com
Millan & Faye present : The Opera! – Saturday, October 22, 2016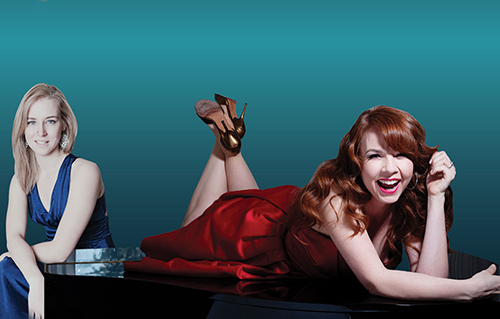 Soprano Kyra Millan and pianist Tina Faye (no not that one!…but just as funny) offer a whirlwind interactive introduction to all the sublimely ridiculous elements in the world of opera.
www.kyra-millan.com
Celtic With A Twist – Saturday, September 17, 2016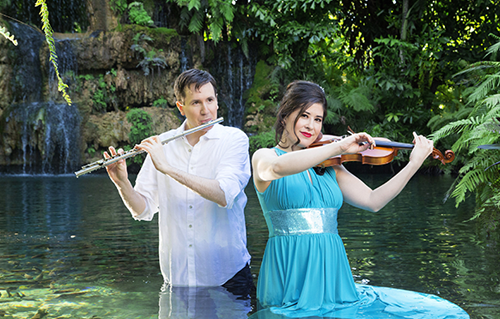 As the duo Sonic Escape, Juilliard graduates Shawn Wyckoff and Maria Millar take your breath away as they transform the flute and violin into a Celtic symphony of sounds.
www.sonicescapemusic.com
WESTON SILVER BAND – Saturday, May 7, 2016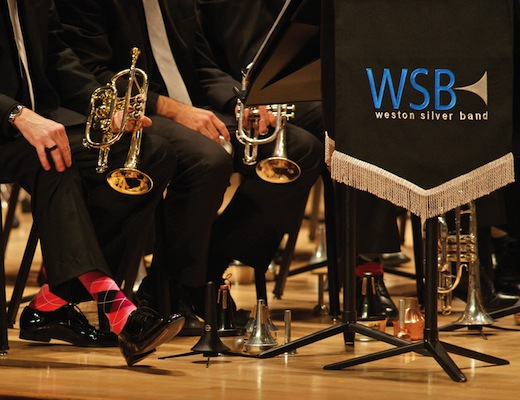 2015 North American Brass Band Champions! The 33 brass and percussion players of the Weston Silver Band form one of Canada's oldest brass bands. Started in Weston in 1924, this British-style brass band draws on members from across the greater Toronto area.
www.westonsilverband.ca
DUO RENDEZVOUS – Saturday, April 16, 2016
Violinist Jasper Wood and guitarist Daniel Bolshoy invite you to a musical rendezvous. This duo is de ned by passion for performance and love of virtuosic and intimate music. From the brothels of Buenos Aires to the cafés of Paris, it is music that comes from everywhere and goes directly into the heart. A program that mixes Bach, Debussy and Ravel with Piazzolla, Django Rhinehardt and Sarasate, aims to excite audiences about great music!
www.duorendezvous.com
DUO FORTIN-POIRIER – Saturday, November 21, 2015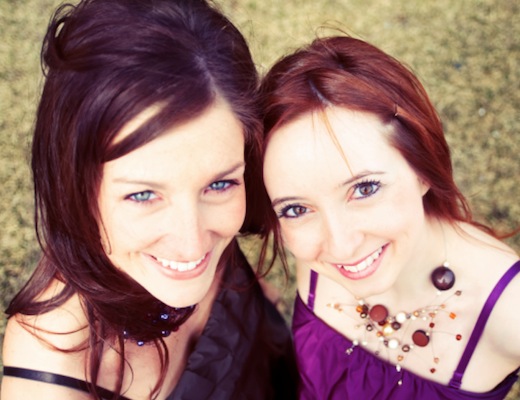 "Twenty Fingers and a Piano" is a concert performed with two heads, four hands, and…thousands of notes! The Duo Fortin-Poirier, featuring the pianists Amélie Fortin and Marie-Christine Poirier will allure you with Bizet's charm, Grieg's tender poetry, Poulenc's humour and Corigliano's frenetic rhythm.
www.duofortinpoirier.com
COLLECTIF9 – Saturday, October 3, 2015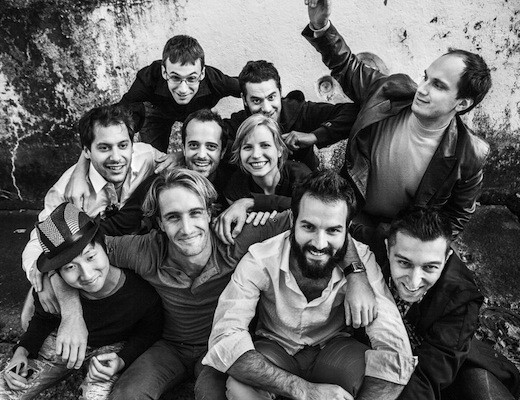 They are young, cool and dangerously addictive…and the living proof that classical music is not dead yet! A nine-piece string ensemble that presents classical music.
www.collectif9.ca
BUZZ – Saturday, April 18, 2015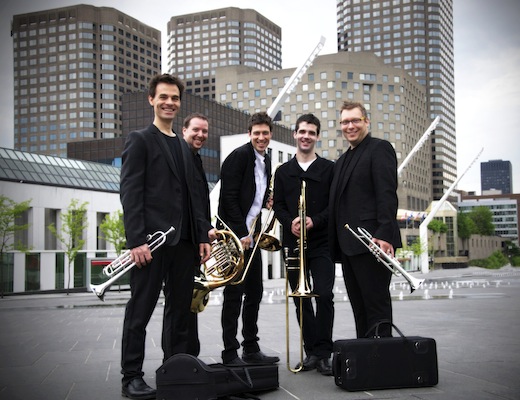 BUZZ
[ b ʌ z ] n. 1 Excitement over novelty. 2 Sound produced by vibrating the lips regularly around their equilibrium position. 3 Brass quintet.
Prepare to be charmed by brass quintet Buzz with its diverse musical influences, high-quality performances and fresh theatrical staging. This concert, entitled Preludes and Rhapsodies, brings together accessible yet sophisticated works, presenting them in a new light thanks to novel arrangements. The brass blends with Matt Herscovitz on piano and Valérie Milot on harp to create a colourful performance. www.buzzcuivres.com
SULTANS OF STRING – Saturday, March 28, 2015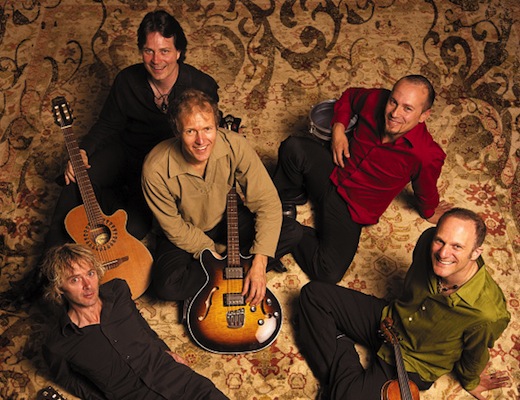 Canada's ambassadors of musical diversity, Sultans of String, thrill their audiences with their global sonic tapestry of Spanish flamenco, Arabic folk, Cuban rhythms, and French manouche gypsy-jazz, celebrating musical fusion and human creativity with warmth and virtuosity.
www.mckhool.wordpress.com
'They are players without borders, rejecting the notion that flamenco doesn't work with gypsy jazz. It is world music that transcends place and time with a heavy dose of playfulness added in.'- The Vancouver Province
THE ELMER ISELER SINGERS – Saturday, November 15, 2014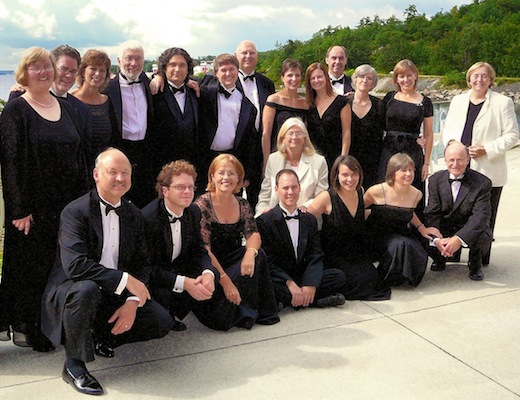 This 20-voice professional chamber choir is conducted by Artistic Director Lydia Adams. Founded by the late Dr. Elmer Iseler in 1979, it is one of Canada's most illustrious professional choral ensembles. The choir has built an enviable international reputation through its concerts, broadcasts and more than 50 recordings. Known for its unique beauty of sound, the Elmer Iseler Singers bring to life an exciting repertoire that spans 500 years of great choral music.
www.elmeriselersingers.com
CAMPBELL/AFIARA – Saturday, October 18, 2014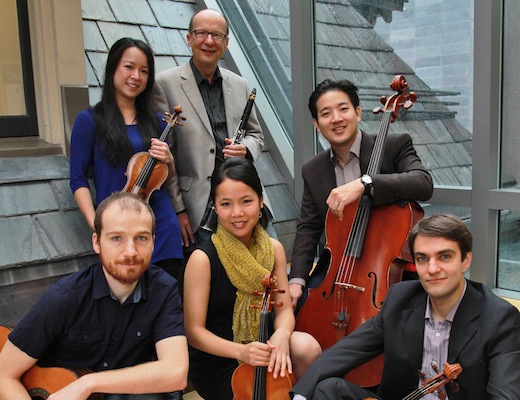 Mix a seasoned, internationally-acclaimed Canadian clarinetist, a versatile guitarist known for jazz, rock, folk, and Brazilian music, and an award-winning classical string quartet, and you have an evening of eye-opening music! James Campbell, clarinetist, and Graham Campbell, guitarist and composer, join with Afiara Quartet. The result of this blend is something truly extraordinary.
www.campbellafiara.com
QUARTETTO GELATO – Saturday, May 31, 2014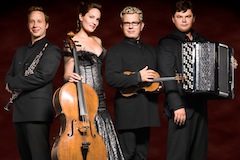 Virtuosic showpieces, romantic tenor arias, pyrotechnical solos, blazing gypsy show pieces, multi-instrument mastery and a World Accordion Champion – this is Quartetto Gelato!
www.quartettogelato.com
KEN LAVIGNE – Saturday, April 5, 2014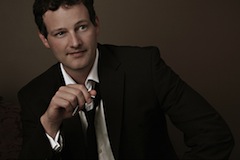 The Road to Carnegie Hall. Ken Lavigne takes his audience on a riveting journey. Told with spectacular songs, it is the story of a man who found a way to live out his dream of singing on the world's most prestigious concert stage.
www.kenlavigne.com
JESSE PETERS TRIO – Saturday, November 16, 2013
One of Canada's most recognized jazz pianists. Blessed with a natural ability to convey both brilliant musicality and true emotion with his voice, the combination of these two talents creates a recipe for excitement.
www.jessepeterstrio.com
FUNG-CHIU DUO – Saturday, October 5, 2013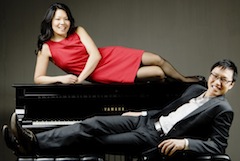 With their unique programming and captivating stage presence, The Fung-Chiu Duo have come together to present concerts that challenge the traditional boundaries of piano four hands.
www.fungchiuduo.com
BAX & CHUNG – Saturday, April 13, 2013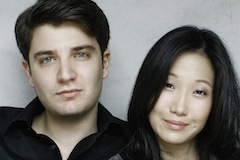 A musical love story, the real life marriage of two great concert pianists, Alessio Bax and Lucille Chung has led to a duo with a perfect combination of balance, unity and individual personalities.
CADENCE – Saturday, March 23, 2013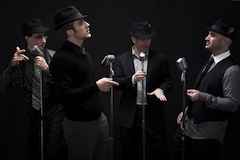 Four men. Four microphones. No instruments. Instruments are for surgeons. Cadence thrills audiences by pushing unaccompanied vocal music to new heights and demonstrates that the human voice has no limits.
ALEXANDER SEVASTIAN, Accordemaniac! – Saturday, November 17, 2012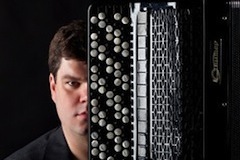 Alexander Sevastian is considered one of the most exciting accordionists of our time. He will take the audience on an extraordinary musical adventure in arrangements of classical music, delivered with a good dose of humour.
TRIO A PIACERE – Saturday, October 20, 2012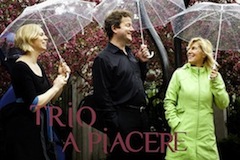 Pianist Louise-Andrée Baril, with deep Cornwall roots, Ramsey Husser, violin, and Annie Gadbois, cello, form Trio a Piacere. These three will enchant you with a programme that will include everything from classical composers to Broadway highlights.
CARMEN, Jeunesses Musicales – Saturday, April 28, 2012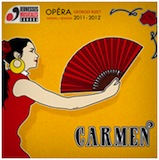 Another Cornwall favorite, Jeunesses Musicales brings Bizet's famous opera to Aultsville.This group is always entertaining and exciting. The opera will be sung in the original French with English subtitles projected above the stage.
WOLAK/DONNELLY DUO – Saturday, March 24, 2012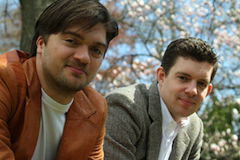 Clarinetist and Pianist, both successful recording and performing artists. The audience will be delighted with music from Bach, Mozart, Brahms and Rossini, to Rimsky-Korsakov, Gershwin and Oscar Peterson.
MARCUS NANCE, Bass Baritone – Saturday, November 19, 2011
Vocalist and actor, he is equally at home in theatre, film, opera, concert oratorio recital and cabaret. He brings the best of all of these milieux to our concert stage.
KLEZTORY – Saturday, October 22, 2011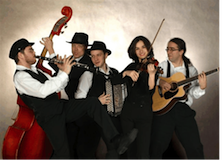 The return of a favourite ensemble. These fine musicians showcase the peppy klezmer music with energy and humour. They make faces smile and toes tap.